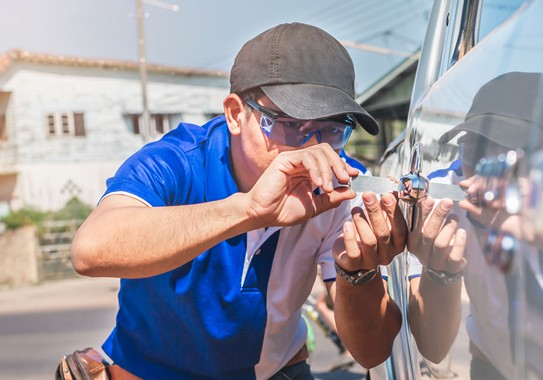 Providing the Keys to Happiness
In need of a car key replacement? We are the locksmith solution for you. Operating all over Charleston, SC, All American Locksmith OSR has trained technicians ready to make a quick replacement for your car key. Whether you've lost them completely or need a spare key, our technicians carry a huge amount of keys on them at all times so we can fix any problem right away. We are here to help you out.
We're ready to provide you with the best service possible
All American Locksmith OSR technicians because we do not believe in sending our services to someone that we can not guarantee is licensed. Our team is completely mobile, fully stocked, and ready to provide you with the best service possible anytime of the day. Give our expert staff a call today to learn more or to request emergency service. Contact Us at (843) 754-1003 today for help.
You Name It, We Can Replace it!
All American Locksmith OSR in Charleston is one of the only companies capable of replacing almost any car key. We provide unbeatable service for both domestic and international vehicles, and nearly every make, including Toyota, Ford, Chevrolet, Honda, Nissan, BMW, Lexus, Mazda, Mitsubishi, Infinity, Hyundai, Suzuki, GM, Dodge, Volkswagen, Subaru, Chrysler and many more. We work with the following types of keys (cost depends on the complexity of the design):
Transponder keys (which consist of transponder chips fitted on the plastic heads)
Basic keys (those with no security features apart from the unique cuts and grooves)
Electronic key fobs/transmitters and laser-cut keys (those which are programmable)
All American Locksmith OSR Is the Clear Choice for Car Key Replacement
When it comes to having a replacement made for your automobile, no one does it quicker or more efficiently than All American Locksmith OSR. In addition to car key replacement services, All American Locksmith OSR also offers other automobile-related lock services such as:
Re-keying vehicle door locks.
Broken/damaged key extractions.
Broken key repair.
Key impressions (the process of imprinting a blank key to make a new, functioning key).
Ignition replacement.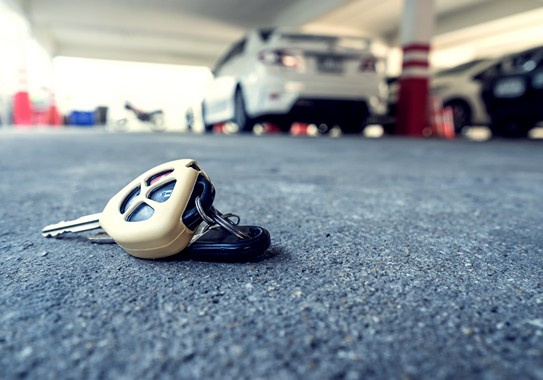 Why Choose All American Locksmith OSR for Your Car Key Replacement?
When you choose All American Locksmith OSR, we can get you back on the road in a flash. Unlike most locksmiths in Charleston, we always carry all of our tools with us, meaning that with our 24/7 service, we can get you back in your car door without having to tow your car to a dealership. Contact us anytime and we'll get to you as soon as possible. All services come with an extended warranty to give you the most definitive service possible. We pride ourselves in the ability to deduce the problem quickly and get you back on with your day in no time. We understand the need to have a local Charleston auto locksmith company that you can trust, and our reputation proves just that! We are always offering the lowest prices on any car key made, car lock out, or ignition service in Charleston you may need.
Why All American Locksmith OSR Owners Appreciate Integrity Locksmith
Today vehicle fleet owners sometimes experience an especially urgent need for qualified locksmith assistance on short notice. If you need someone to replace an auto lock or open a jammed trunk quickly, finding a skilled locksmith on short notice may appear daunting. We charge reasonable rates and we serve individuala and businesses across this urban area. Rely on Integrity Locksmith to help you maintain your fleet in top condition
Contact us - we are open to take your call
Our team responds rapidly to requests for our assistance. Designate us as your Charleston locksmith of choice. Simply contact us at (843) 754-1003 to request immediate service. We look forward to speaking with you!
All American Locksmith OSR offers the most competitive prices
We know that when you're shopping around for All American Locksmith OSR services, you want to find a reliable company that offers a good price. It is impossible to give an exact quote over the phone without being able to see the issue. Our auto locksmith replacement, fob replacement, and igniton repair services are always fairly priced and we will do our best to give you an accurate quote that you can count on. We charge less than half of what the dealership will for new car keys, and we make sure that we can get the job done with as little to no damage as possible.
Our All American Locksmith OSR work around the clock to provide you with the best comprehensive care possible to get you back on the road in no time. We pride ourselves on the ability to give all of our customers an outstanding warranty and the lowest prices available. Our licensed, bonded and insured auto locksmith team in Charleston is available and we have many services to help you get back on the road.