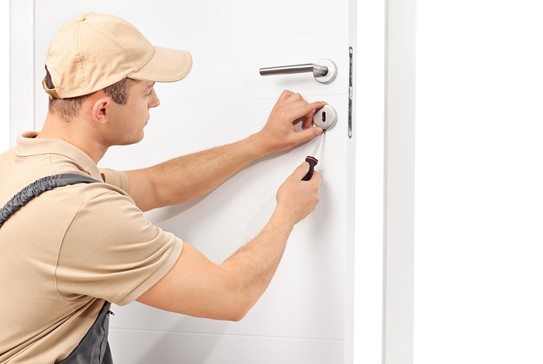 Trustworthy Emergency Assistance
All American Locksmith OSR is a full-service firm that's open around the clock to cater to our customers, You can call us any time to secure an appointment for our efficient emergency assistance. Our on-call technicians are among the most reliable professionals out there. Our representatives are warm, patient and knowledgeable as well. If you're locked out of your Charleston office early in the morning, you can trust us to provide you with the convenience of speedy help. If you have a broken digital security safe, you can trust us to fix the situation regardless of the late or perhaps early hour. We assist businesses with all kinds of urgent lock and key matters. Call us at any time to get an appointment for our superlative commercial locksmith service (843) 754-1003.
Protect What Matters The Most To You
When you think about security, it is essential that you are confident with the systems that you have in place. Regarding your commercial security, it is even more important that you know who to call when you need locksmith help. Whether you are looking for a new high-security key and lock system to be installed, or you need access control help, it is our goal to provide you with exceptional service, protecting what is most important to you. Dedicated to relieving you of all your security worries, All American Locksmith OSR. tailors our services to meet your needs. Listening to what you are looking for, we believe in going the extra mile to ensure that the security you choose is what will truly work for you. Paying attention to the smallest of details, our licensed, bonded, and insured team makes your commercial key and lock needs our top priority. At All American Locksmith OSR, we offer a wide array of commercial locksmith services and are committed to helping you find the right solution. Our services include:
Commercial lockout – Emergency locksmith commercial service
Access control systems
File cabinet locks and keys
High-security locks and keys
Card access & keypads
Lock change
New lock installation
Lock re-keying
Key duplication
Master key systems and re-keying
Lock repairs
Peephole installation
Door closers
Intercom & doorbell systems
Panic bar exit devices
The Value of a Top-Quality Commercial Locksmith
Businesses should always make a point to invest in top-tier commercial locksmith services. A strong security arrangement can keep criminal activities at bay. If you want to safeguard your Charleston office from the perils of trespassing, burglaries, identity breaches and so much more, you can turn to our seasoned, licensed and highly trained technicians. Our commercial locksmiths are knowledgeable, experienced and assiduous professionals who always give 100 percent to their projects. Our commercial locksmith proficiency isn't just wonderful for actual security and safety purposes; it's also wonderful for sheer peace of mind. If you're a business owner who wants to be able to relax before turning in for the night, our assistance can go an undeniably long way. We have saved countless customers from the stresses of nonstop tossing and turning at night. All American Locksmith OSR Services accommodates the requirements of local businesses of all different sizes. It doesn't matter if you're at the helm of a fitness center, a dining establishment, a real estate agency, a health clinic, a clothing boutique or a laundromat in Charleston. You can rely on us for any and all of your commercial security requests, period.
We'll Lock Your House up and Give You the Key
A business is one of the most important things a person owns. It contains personal possessions and assets necessary to keep your workplace running smoothly. At All American Locksmith OSR, we understand how important it is to keep your office, shop or commercial business secure. That is why we offer a wide variety of locks and systems to choose from, based on what you think will best protect your business. This includes anything and everything, from multi locks and deadbolts to high security locks and padlocks. We would be more than happy to assist with all things lock-related to keep your facility safe.